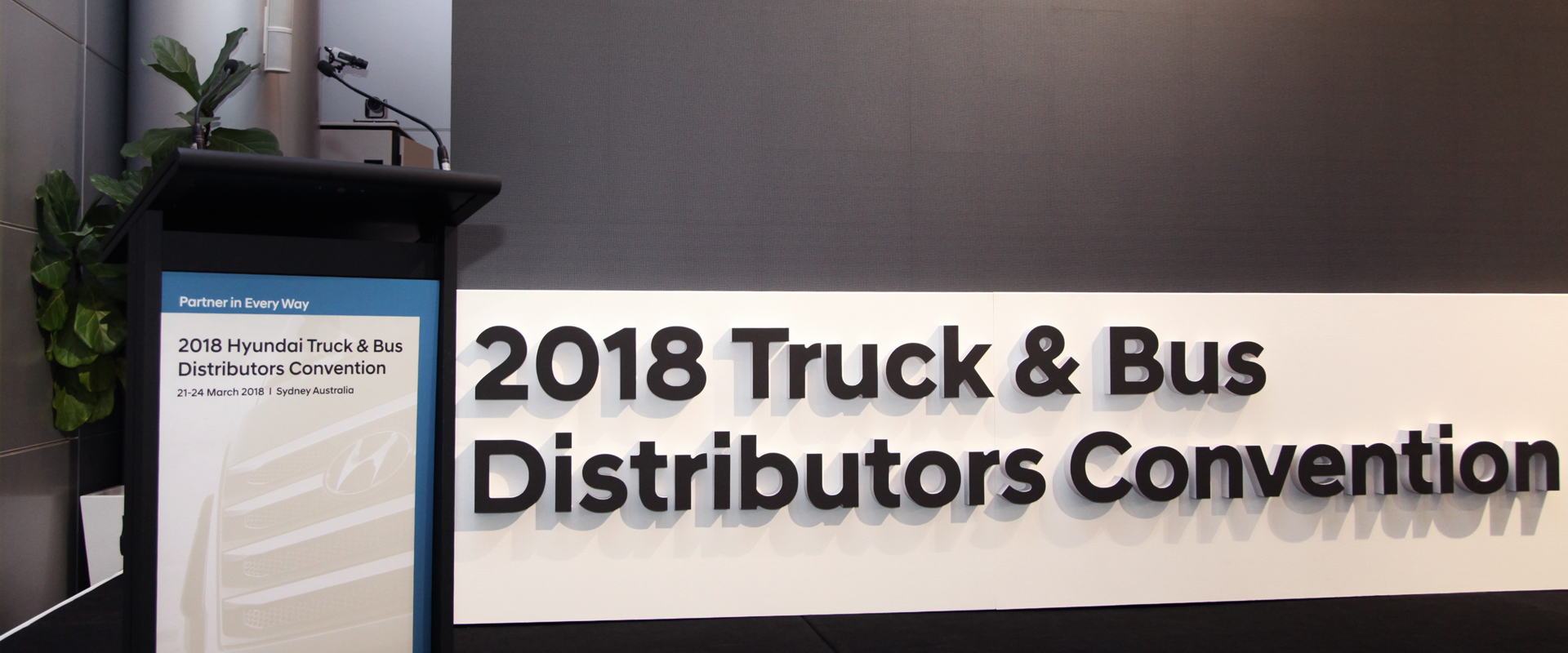 2018 Overseas Distributors Convention
Hyundai Truck and Bus Distributors Convention
Hyundai Motors Commercial Business Division invited a worldwide sales representative of the agency
to hold an agency competition. Participants shared sales performance and plans, and inspired theirselves to achieving sales goals this year.
A total of 116 people attended the '2018 Commercial Worldwide Dealer Competition' held in Sydney,
Australia on March 22-23, 2010, including the heads of commercial agents in 36 countries and representatives of affiliated companies.

In this event, various programs such as commercial business strategy, marketing plan, design standard, and product issues were introduced,
sharing success stories of dealers from various countries, excellent regional awards in 2017, and cultural experiences.
This year, especially the event received a favorable response by the participants because of different
program such as the spouse invitation, opera performances, conference utilizing showrooms.
Hyundai Motors Commercial Business Division organizes agency meetings around the world every two years and
has a place to communicate with representatives from all over the world.